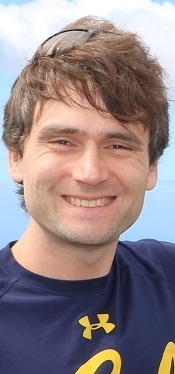 Hi! I'm Ryan Shaffer. I'm currently a Ph.D. candidate in Physics at UC Berkeley. As a member of the Häffner lab, my research interests include experimental trapped-ion quantum computing and experimental verification of quantum simulation and computation.
I have over a decade of software engineering experience at Microsoft as an individual contributor, technical leader, and people manager.
For more about me, see the About page.
Recent Papers
Stochastic search for approximate compilation of unitaries
Ryan Shaffer
arXiv:2101.04474 (2021)
Practical verification protocols for analog quantum simulators
Ryan Shaffer, Eli Megidish, Joseph Broz, Wei-Ting Chen, Hartmut Häffner
npj Quantum Information 7, 46 (2021)
Characteristics and Enablers of Transparency in Product Development Risk Management
Ryan Shaffer, Alison Olechowski, Warren Seering, Mohammad Ben-Daya
Proceedings of the 20th International Conference on Engineering Design (2015)
Why Software Firms Build Hardware – And What Microsoft Is Doing About It
Ryan Shaffer
S.M. Thesis, Massachusetts Institute of Technology (2015)
See my Google Scholar page for a complete list.
Blog Posts
subscribe via RSS